Today felt like the twilight zone. Everyone kept going on and on about it being Indian summer because the news convinced them it was 78 degrees, however it didn't feel nearly that hot to me. It was still breezy enough for tights and a sweater. I know you may be tired of seeing me in this cardigan, but its my favorite thing right now(Im getting a leopard one soon..Im exited!). I have a grey one that I purchased when I purchased this black one. I thought it was lost forever, but it turns out my mother had it all along and was wearing it when I saw her today. I will get it back soon and show it to you guys.
In other news...I need new black tights. The ones I'm wearing are the We Love Colors pair that broke after I had them on for only 30 minutes the night of Fashion's Night Out. I had to put bike shorts underneath them today to make them work. I love the fit, so I definitely wish they didn't break in the thigh so easily. The "necklace" I'm wearing is actually the chain to the leopard print clutch I have in my hand. I'm really into clutches lately and knew the chain would never get used, so I repurposed it. Oh! I think Target still has the Dolce Vita buckle boots in stock. I get compliments everywhere I go and no one thinks they're from Target.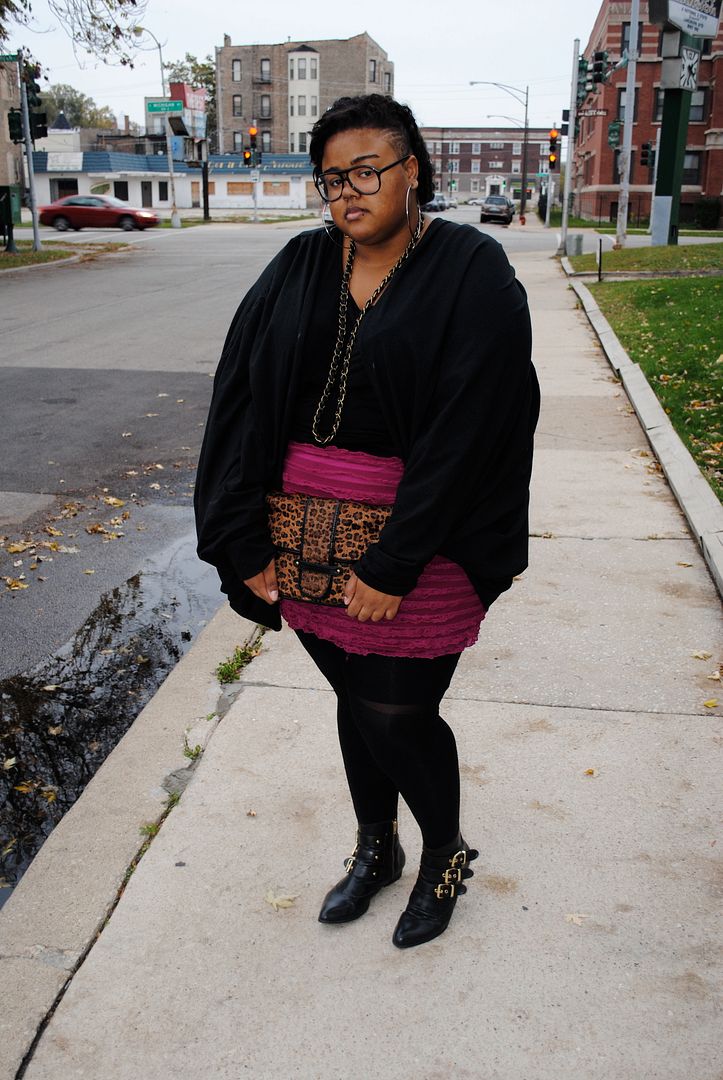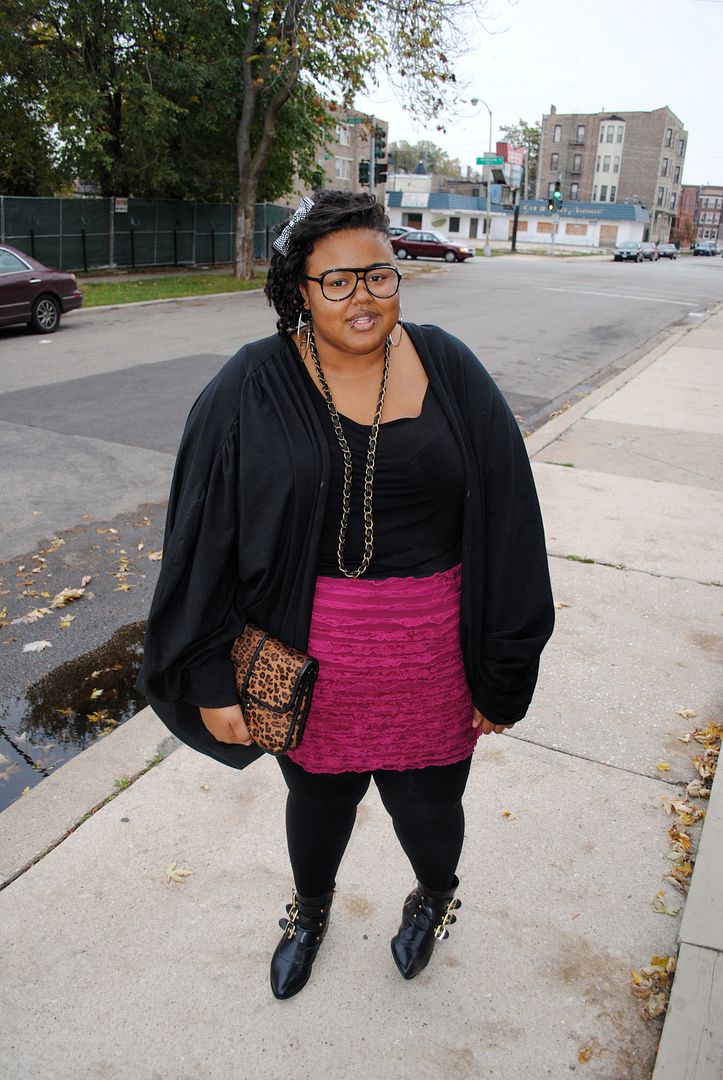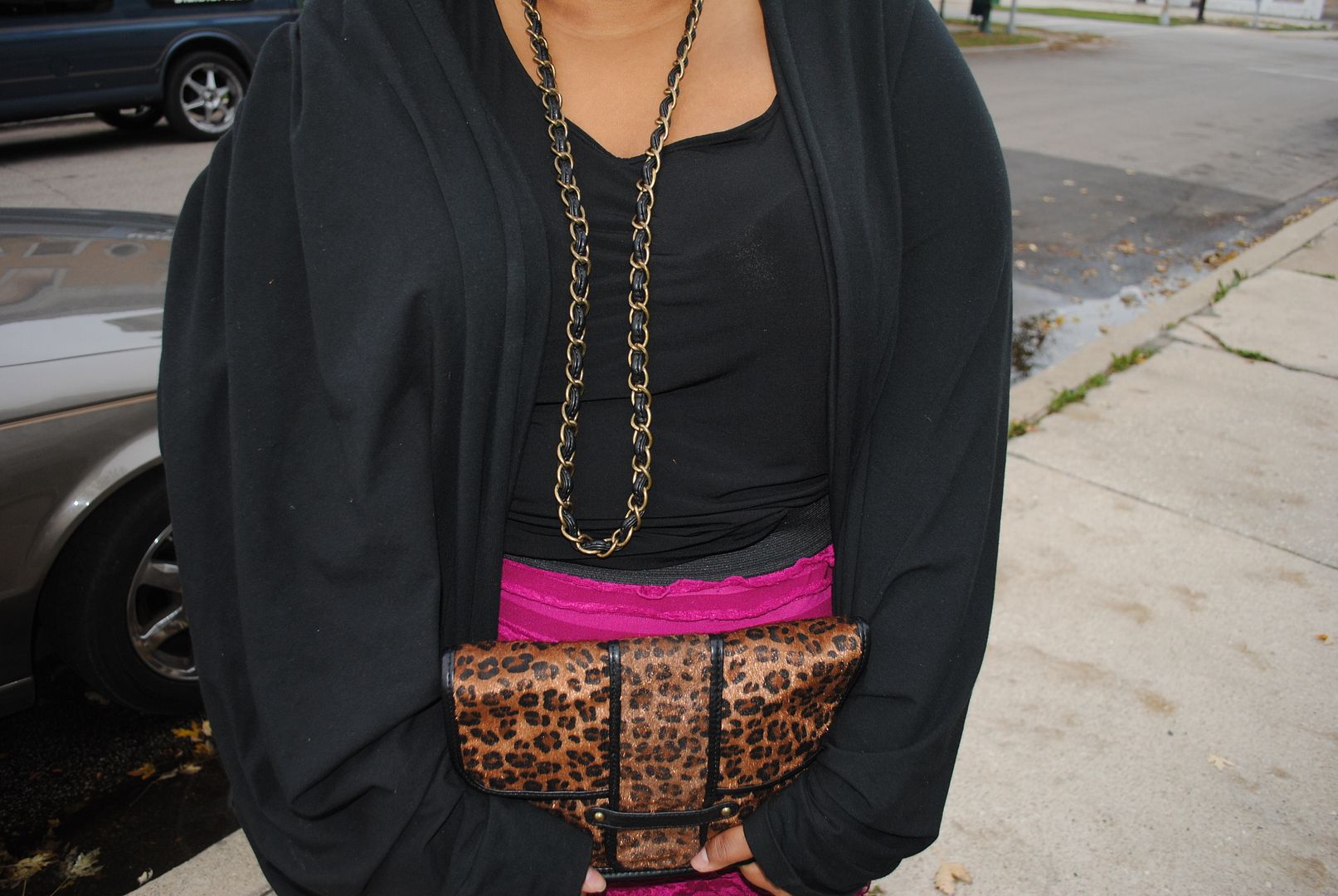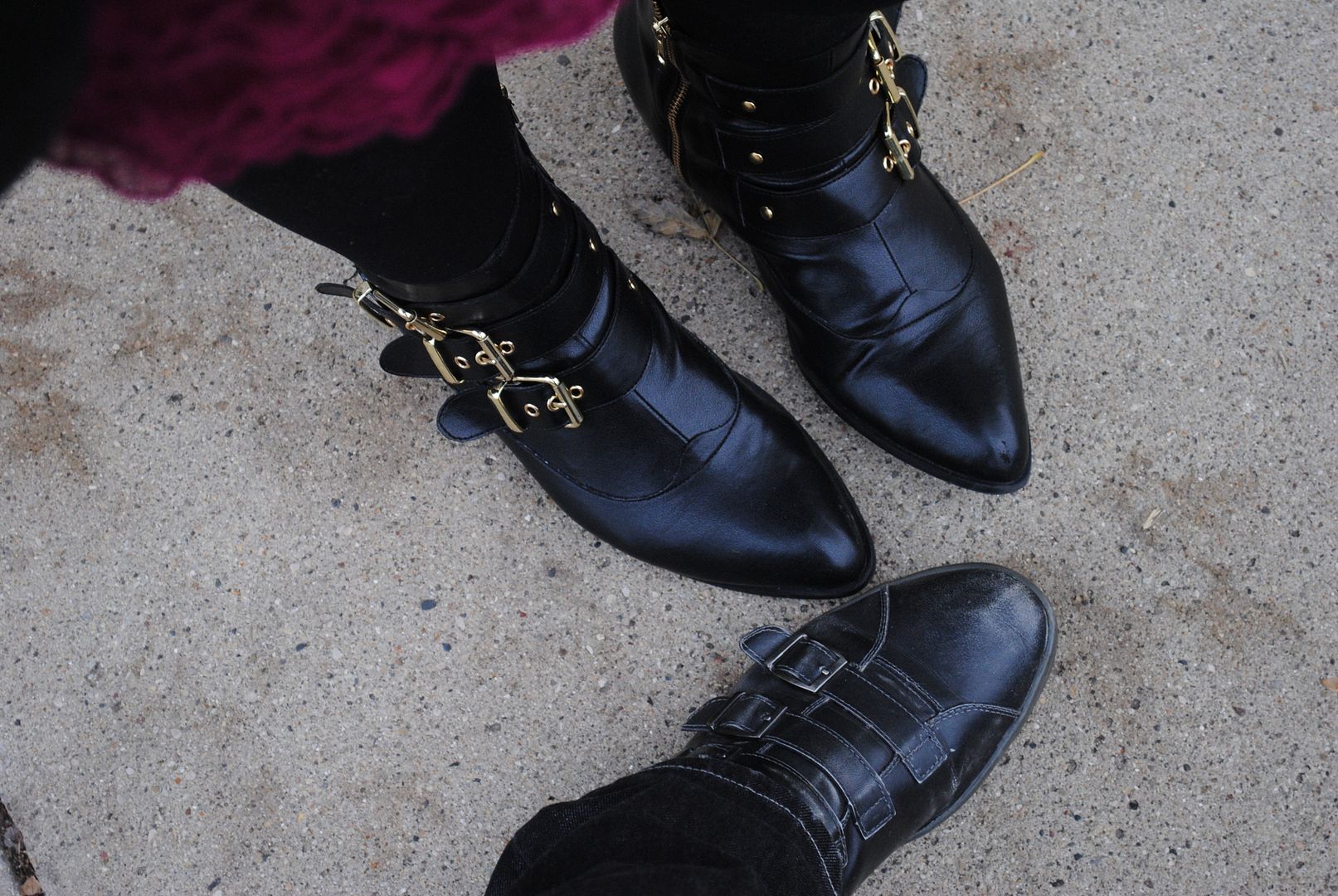 Outfit Stats:
Bow, Clutch, Necklace - F21
Tank - Re/Dress NYC
Cardigan - naKiMuli
Skirt - Torrid
Tights - We Love Colors
Earrings - Beauty Supply
Shoes - Dolce Vita for Target
Question: There have been mostly Outfit post here lately. Would you like to see more post like blogger Spotlight, Tales of a Shopaholic, and 5 pieces that define your style?
Oh an don't forget that the comments are through Disqus and not blogger. If you comment through blogger I can't read and respond.