I know I have been posting a lot of outfits lately, but I am trying to take advantage of the fact that my mom's house has painted walls with nothing on them and the fact that my sister is here to take my photos.
There are so many things I like about this outfit, so how about a list?
1.)
I love the bright colors.
I wear bright colors all the time, but I love pops of color in winter when everything is white and most people have on black coats.
2.)
I love the prints
. Lately I haven't really been wanting to wear plan t-shirts under my patterned jackets and blazers which is why I wore this thrifted lace shirt. I am currently in the market for more patterned and/or textured t-shirts.
3.)
I love that this outfit is cheap.
Not every fashion blogger is spending them selves silly to "keep up". Great pieces can be found for pennies. Literally. The blazer was $0.90, the skirt was $2.00, the top was $1.00, the earrings were $1.00. the hat was $5, the bow (side of the hat) was $1.50, the leggings were $25, and the boots were $35. Plus who doesn't love a good bargain.
4.)
I love that this outfit is remixed.
Everything I wore here apart from the skirt I have showcased on the blog before because I don't just take a photo of something and toss it to the way side. I like to show how I incorporate pieces from my wardrobe into multiple looks. I reused the accessories I wore with my christmas outfit because I'm at my mom's house and don't have access to my whole closet. I think it works though.
By the way I was featured on Marie Denee's Top Ten Best Dressed Plus Size Blogger's of 2010
here.
I was also featured on Urbano Cartel with two other bloggers
here.
Thanks to everyone that commented on my last two post. I'm glad everyone loved my looks and the improved photo quality. :-) Also, Thanks to Lane Bryant for commenting on my Christmas post. It's nice to have the clothing manufacturers like your look..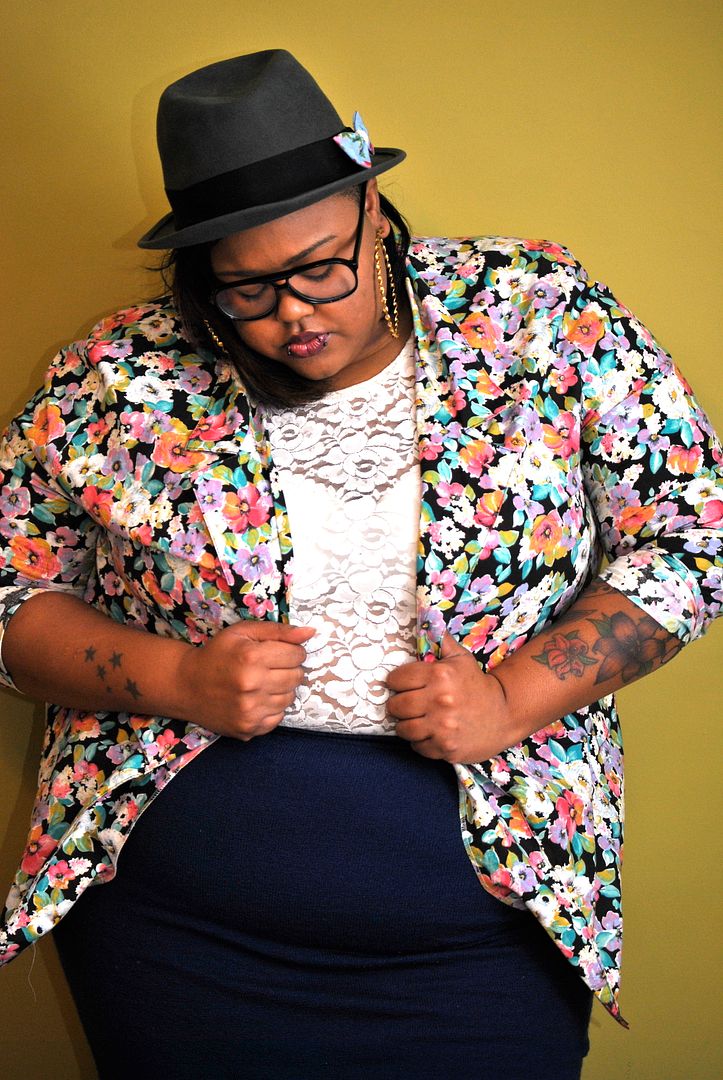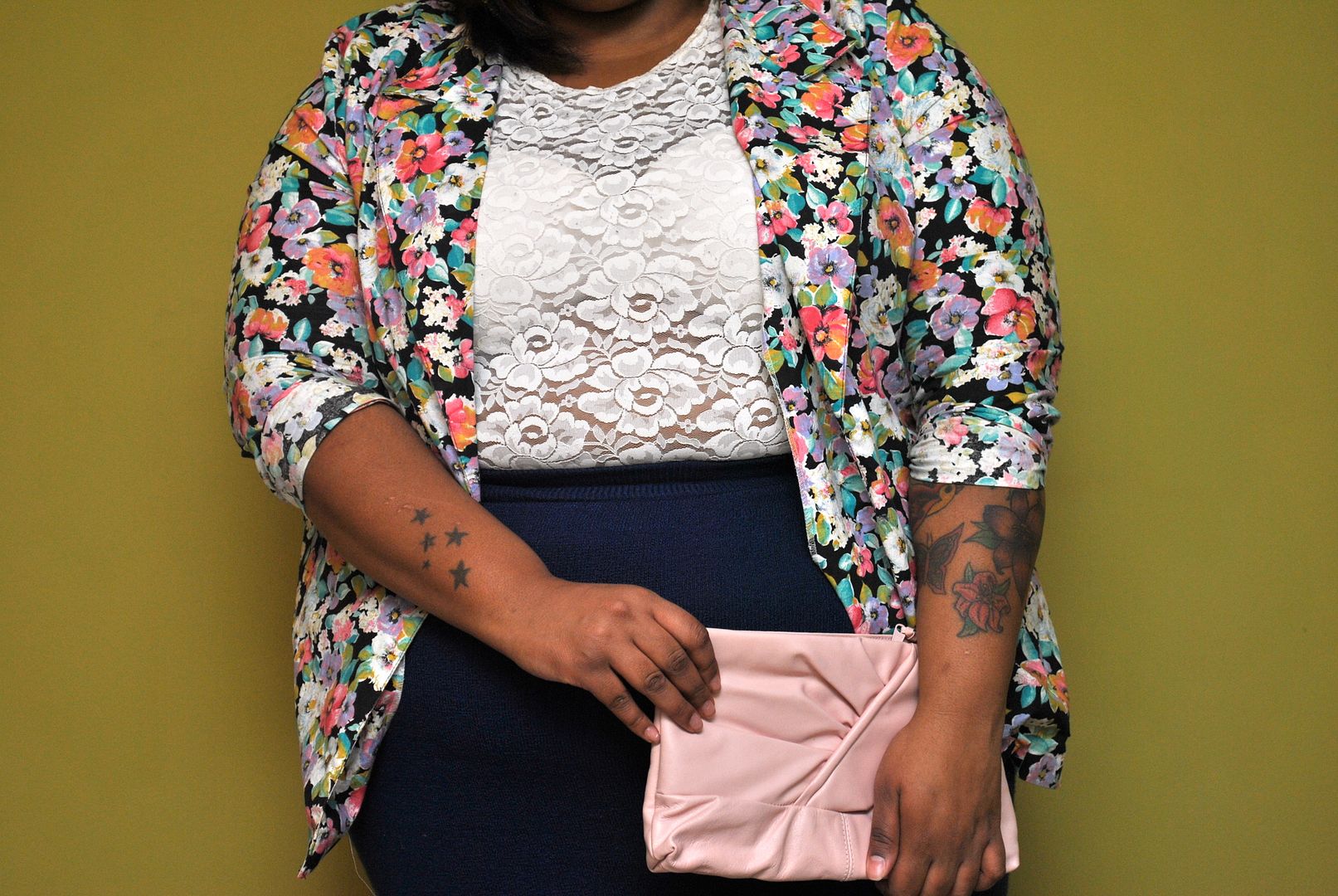 Outfit Stats:
Blazer, Skirt, Shirt, clutch - Thrifted
Leggings - Lane Byrant
Boots - Dolce Vita for Target
Hat - Urban Outfitters
Bow (on the side of the hat) - Ragstock
Earrings - Beauty Supply