My apologies for my pictures being late. An awesome photographer took some great photos of me and I was waiting to receive them, but since people have kept asking me how the swamp was I decided to just use pictures from my own camera. If I get them I will just do a photo set on Tumblr.
The swap was great. It was so great meeting everyone. I made some amazing contacts, so the next thrifting event we be even better. I tried on some awesome stuff as well. The steal of the night had to be an amazing black Anne Taylor cape with a leopard print fur trimmed hood. I will be wearing it as soon as the weather is in the 50's again. Speaking of weather the day of swap the weather was near 60 degrees at some parts of the day, so I decided to wear something a bit more colorful.
Credit for the photos of my outfit goes to
Mitten Paws
and the rest of the photos were taken by me.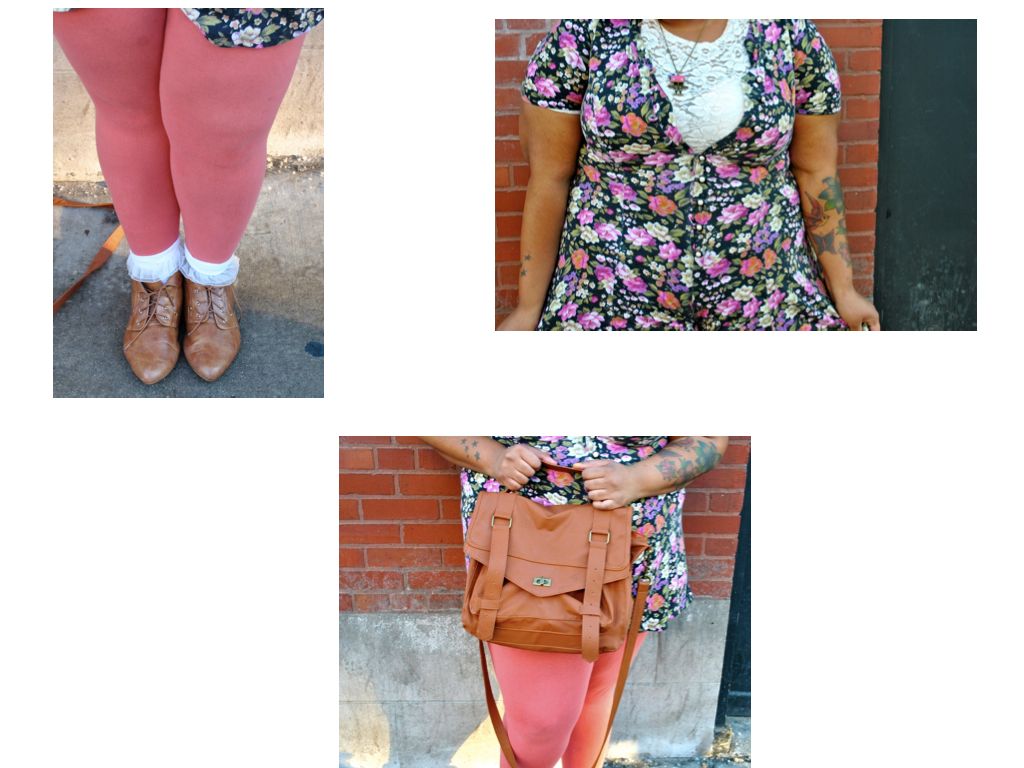 Outfit Stats:
Earrings - Beauty Supply
Necklace - Forever 21
Lace top, Romper, Leggings - Thrifted
Jacket - Torrid
Shoes - Evans
Socks - American Apparel
Bag - Target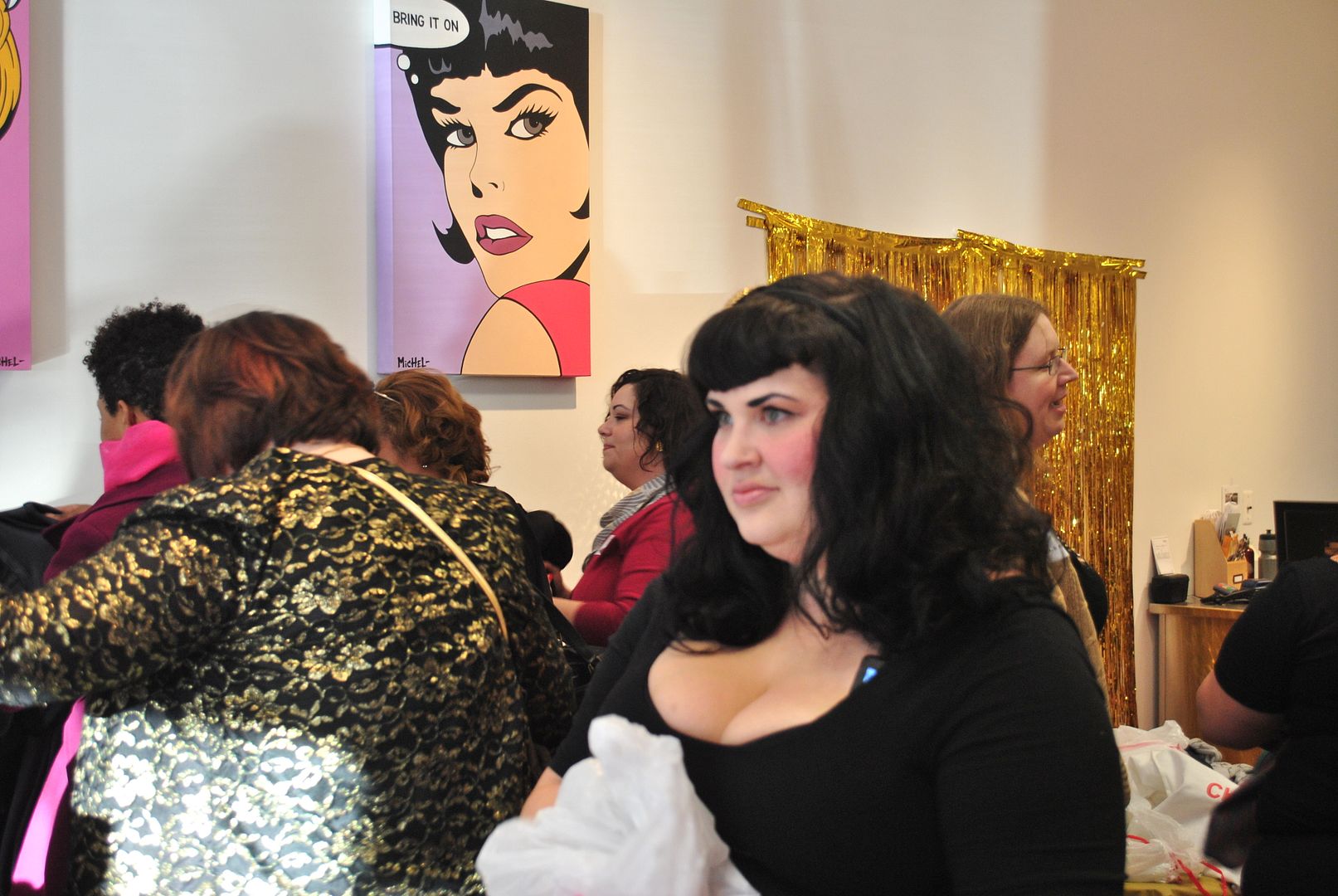 I live for Jessica. There is a picture of us kissing somewhere on the internet. My moment for life! She also gave me lots of hugs to cheer me up because a family issue had me upset when I arrived. So sweet!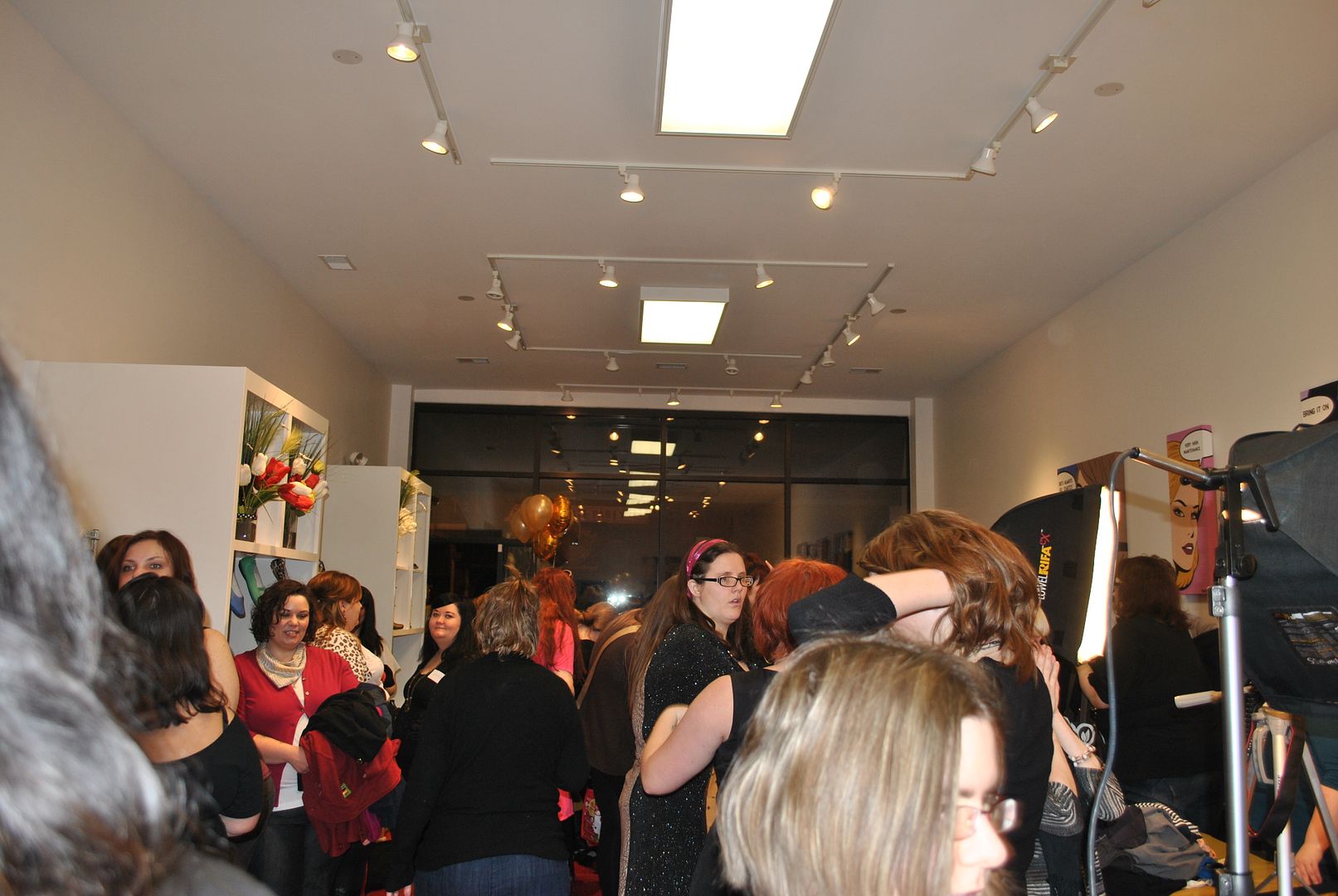 Swap co-organizer Rachel is the best.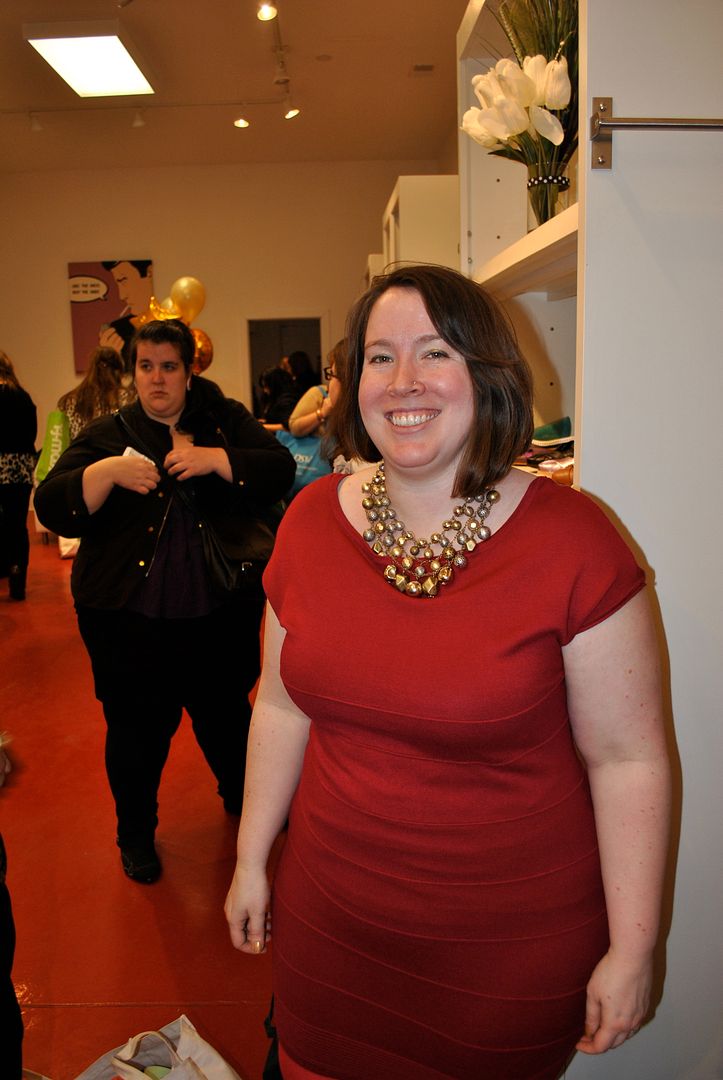 Laura looked great in this dress she found at the swap. Her necklace went with everything she tried on.