When I was in New York last month before we boarded the plane my mom and I stopped for Lunch at
Cookshop
on a recommendation of a stylist at the Ashley Stewart photo shoot. I'm not sure what I was expecting, but I certainly wasn't expecting the food to be as good as it was. I loved that Cookshop's menu changes daily depending on what's fresh and available. If you're in New York check out Cookshop, but for now ogle the food porn.
First, my mom and I shared the Fish Tacos as a starter.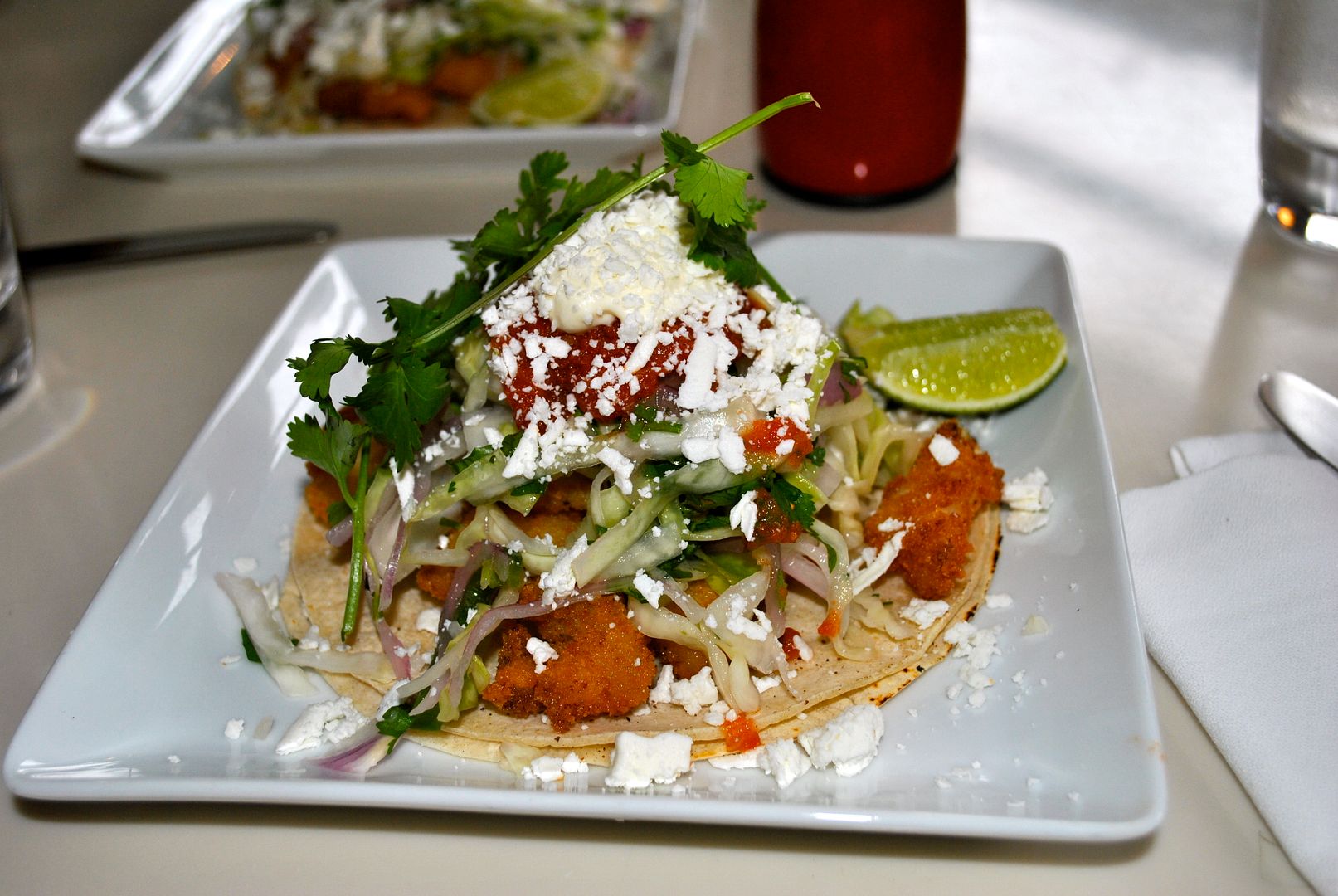 Fish Tacos - Jalapeno-cabbage slaw, ranchero sauce, lime, crema, crumbled goat milk feta $15.
For her entrée my mom had the Montauk Bluefish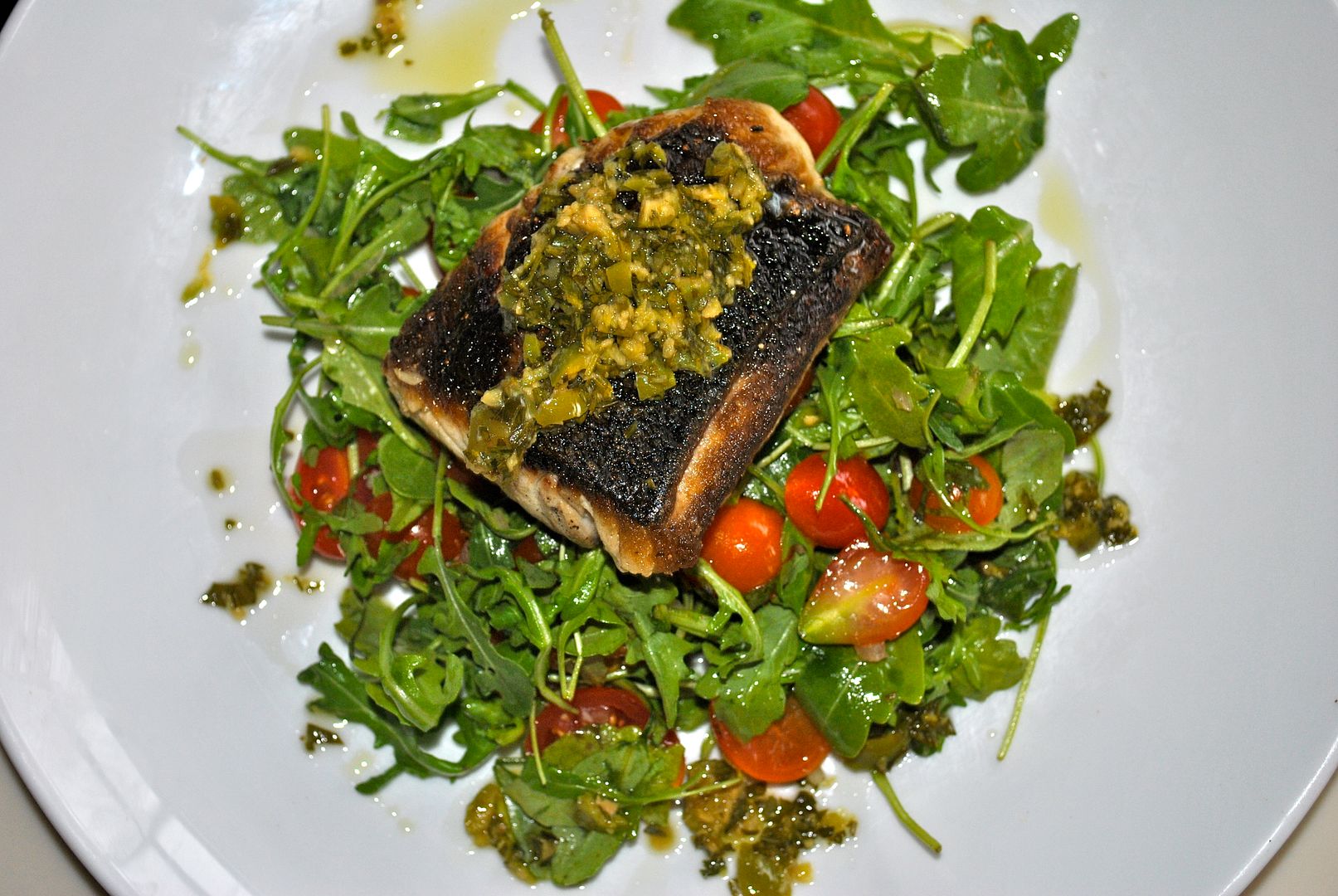 Montauk Bluefish - marinated tomatoes, arugula, Castelvetrano olive tapenade $19.
For my entree I had the most amazing burger ever.
Rosenkrans Grass-fed Burger - Applewood smoked bacon, white cheddar, pickled red onion, sesame seed roll, french fries & chipotle ketchup $17.
Watermelon mint lemonade $6.
I don't like cheesecake, but this was amazing!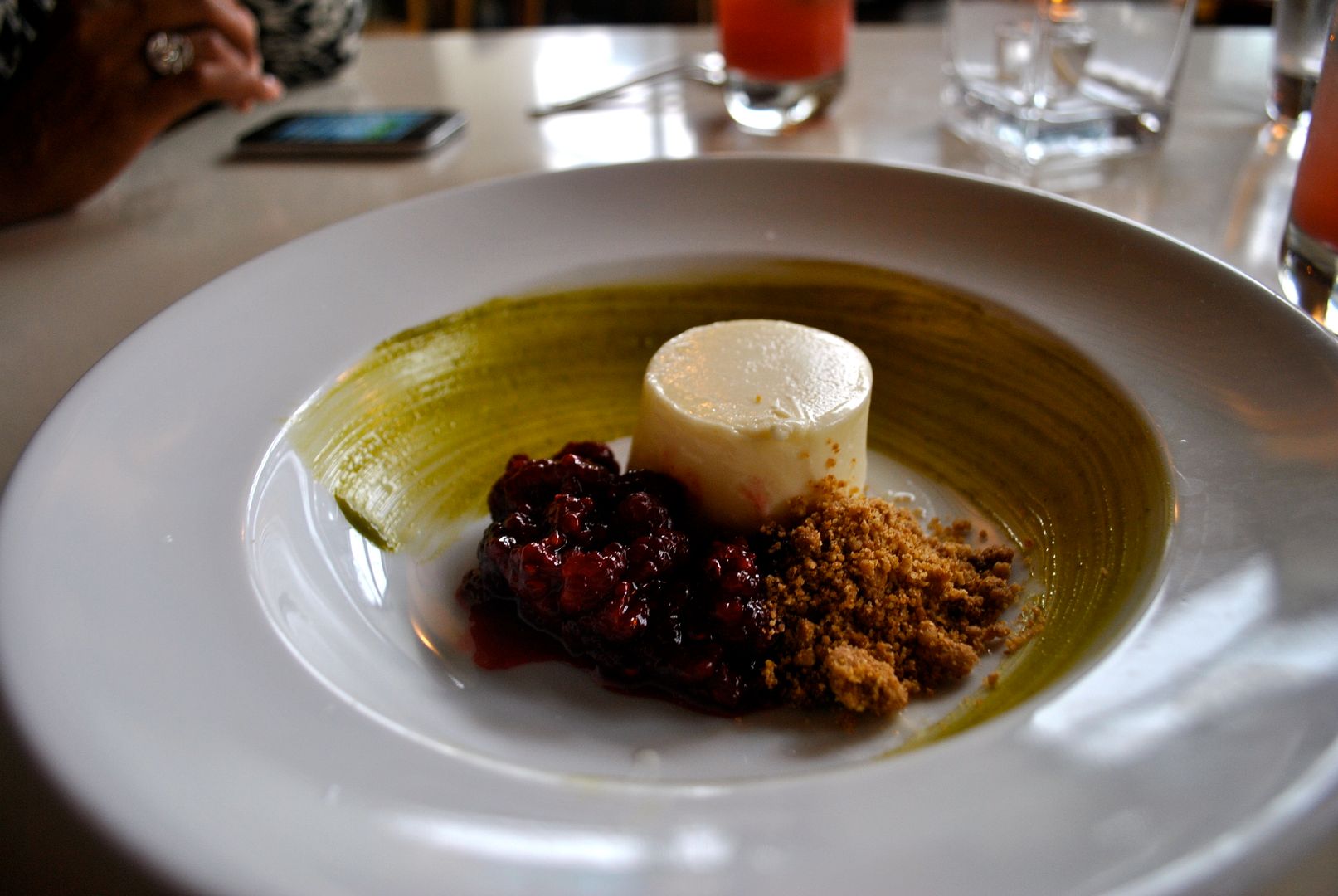 Raspberry Cheesecake Panna Cotta - Cheesecake panna cotta, graham crumble, glazed local raspberries, basil sauce $8.