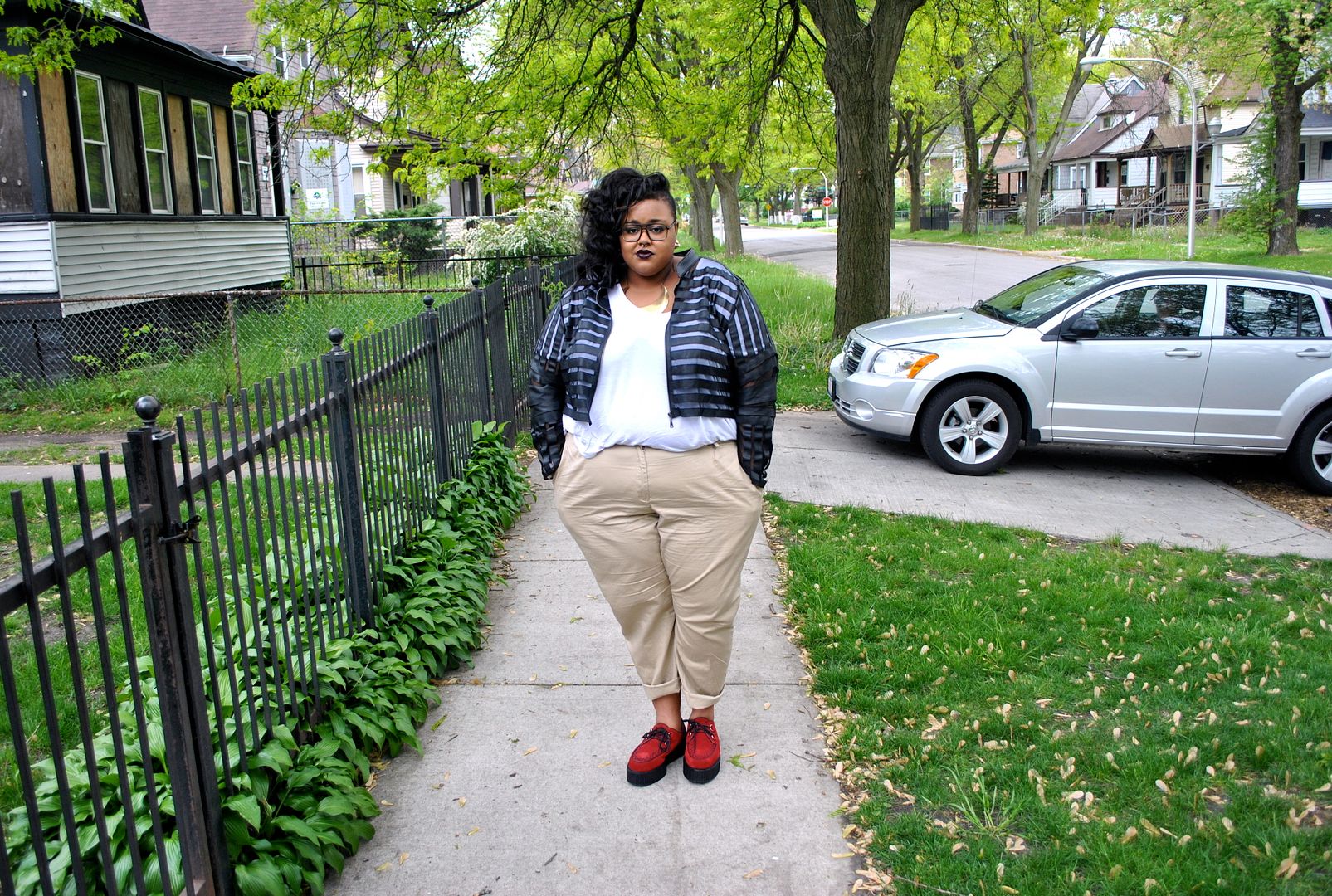 Earrings - Top Shop/Necklace - Regal Rose/Top - Simply Be/Jacket - Ashely Stewart/Pants - OSP/ Creepers - Demonia via Ebay
I wore this to school one day last week and I got so many strange looks. I'm not sure why though; I feel like I looked pretty normal, but what can you do? I ended up going to a Top Shop party I hadn't planned on, so I was glad I wasn't wearing leggings and my denim jacket. I was wearing uniform like trousers though so...yea...
I've been getting so many questions about creepers so here is the t. I get my creepers from ebay usually. Legit brands I know of are Demonia, Underground, and T.U.K. I wear a size 11 1/2 to 12 shoe, so I usually pick up a mens 10. They run a little big on me, but I feel like they would be too tight if I went to a size 9, so I usually wear thick socks. I prefer a 2 inch or double stacked platform. I am not a heel wearer, but these are just like walking in flats. Be careful though because if you lean to far to one side or wear these in the rain it will be curtains for your balance. I hope this helped.