I seems like all of my favorite plus size clothing brands are from the UK. I'm not sure what the difference in perspective is, but a lot of the items from many plus size retailers in the UK seem to be more simple and on par with current trends. Fashion World appears to be no different. They offer a
full catalogue of items
featuring everything from apparel to lingerie and shape wear. It doesn't look like Fashion World offers U.S. delivery yet, but their items range from sizes 12 to 32, so UK ladies can take full advantage. Below you'll find a few of my favorite pieces.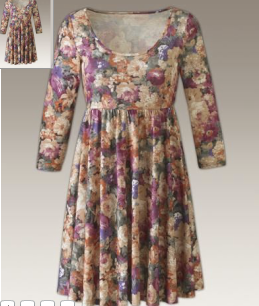 Floral prints haven't been a heavy feature on the blog lately, but I still wear them often and love them which is why I love this dress. It goes up to a size 32 and has a great skater fit. It seems comfortable enough for school or casual days. As summer comes to a close and ushers in fall this floral print is dark enough that paired with a dark cardigan and ankle boots you're good to go.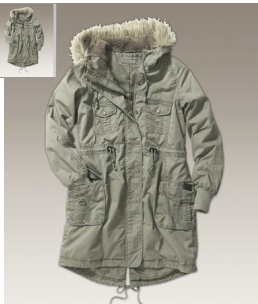 Parkas are great light weight jackets for fall or climates that don't get too cold. I fell like throwing one over a more dressy skirt of blouse instantly dresses down a look while adding one to a simple pair of jeans and a t-shirt can help pull that look together.
I am not a heavy jean wearer, but as I experience more and more winters in Chicago I'm coming to the conclusion I need to start wearing pants more often. Unless they are cuffed boyfriend jeans I generally like my jeans skinny and fitted. I love that colored pants are showing up everywhere for both spring and fall. I would wear these jeans with a sleeveless turtle neck sweater and chunky gold jewelry.