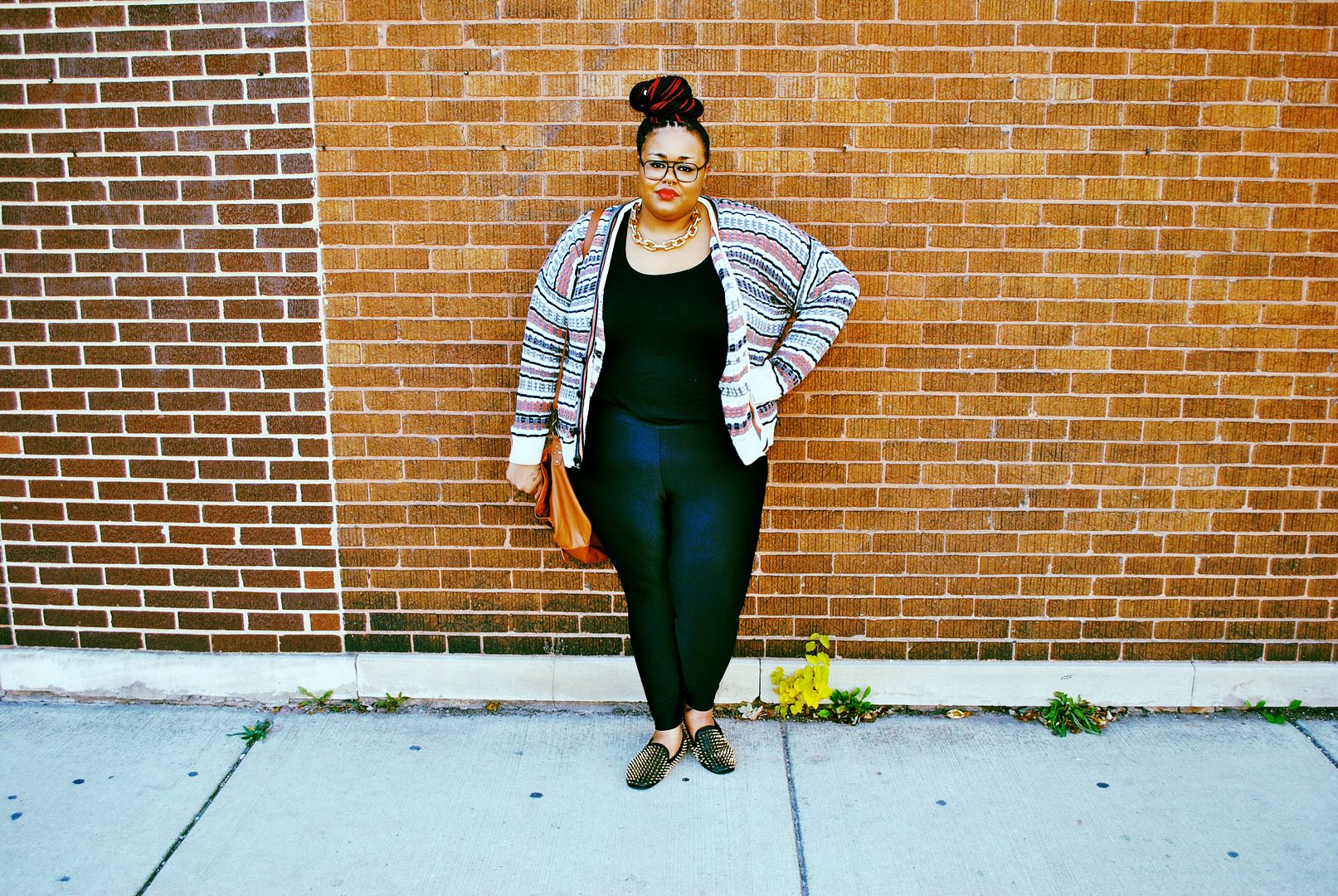 Once again you guys have convinced me to post pictures I didn't care for at first. This is one of my most worn, simple, casual outfits, but when I took pictures of it my camera was putting this foggy cast on the photos. Also, I thought this outfit was just too casual, but it received a lot of love on tumblr and instagram so I figured I would go ahead and post these.
These have obviously been edited with a filter, but I like the effect it has. It also doesn't dramatically change the way the outfit looks. What are your thoughts on filters? What is your favorite casual look?
Incase you missed it I was featured in a 20 minute conversation with a few other awesome bloggers on Huffington Post Live. If you missed it you can check it out
here
.
One of my favorite magazines, Bust, featured the bloggers from the NY Times article with pictures on their website
here
. It's a great way to check out the styles of all the bloggers in one place.
Finally, Fat Shopaholic was mentioned on Rookie Mag in an article about how to dress different bodies. Check it out
here
.