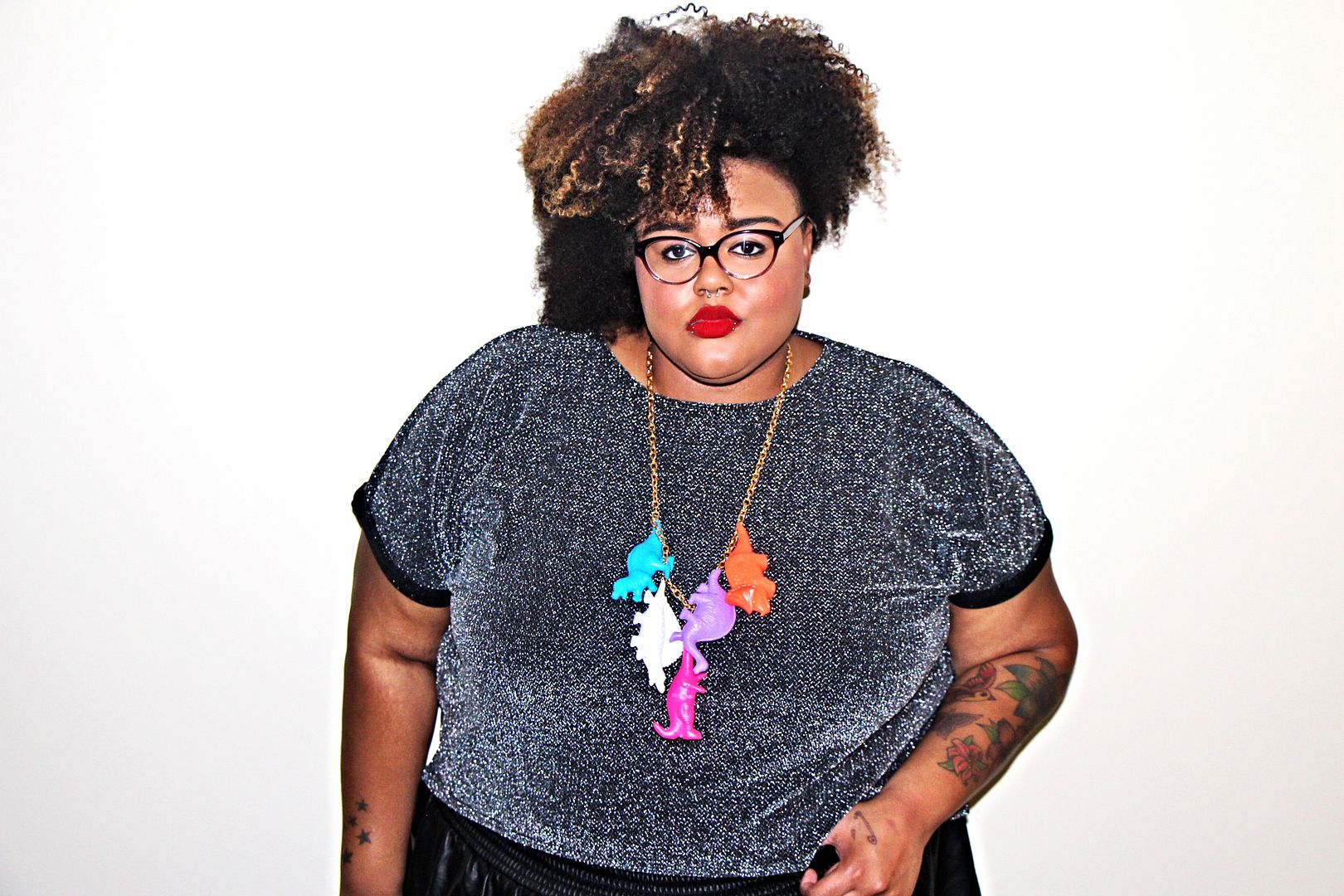 Black Teggings - Re/Dress/Faux Leather Skirt, Crop Sequin Tee - Simply Be/ Dino Necklace - Ready to Stare/ Boots - Doc Marten.
Guess who's back in the mutha fuckin house wit two big tig-o-bitties fa yo mouth!?
I'm back and for good hopefully. I've asked my friend Lawrence to help me take photos at least once a week while I'm living somewhat near him. I'm not sure what will happen when I go back home in the summer, but lets just bask in the glow of now. Ok?
I've missed blogging and I hope you like the photos.