Finally, a outfit post. I have been a terrible blogger this month and only updated twice; none of those updates were outfit post. For the past couple weeks I have basically been living in leggings, Docs, and off the shoulder sweat shirts and thats not very interesting to look at. Since today is my day off from school I broke out of my pattern and wore something a little bit different.
I posted this dress before just to see what you guys thought of it, but this is my first time wearing it out. It's a oversized dress from H&M that I scored for $10 last year; it's a sack so it definitely needs the belt. I love the tones of this floral print; it's perfect for winter. It was 50 degrees today, so I just threw on this naKiMuli closed wing cardigan.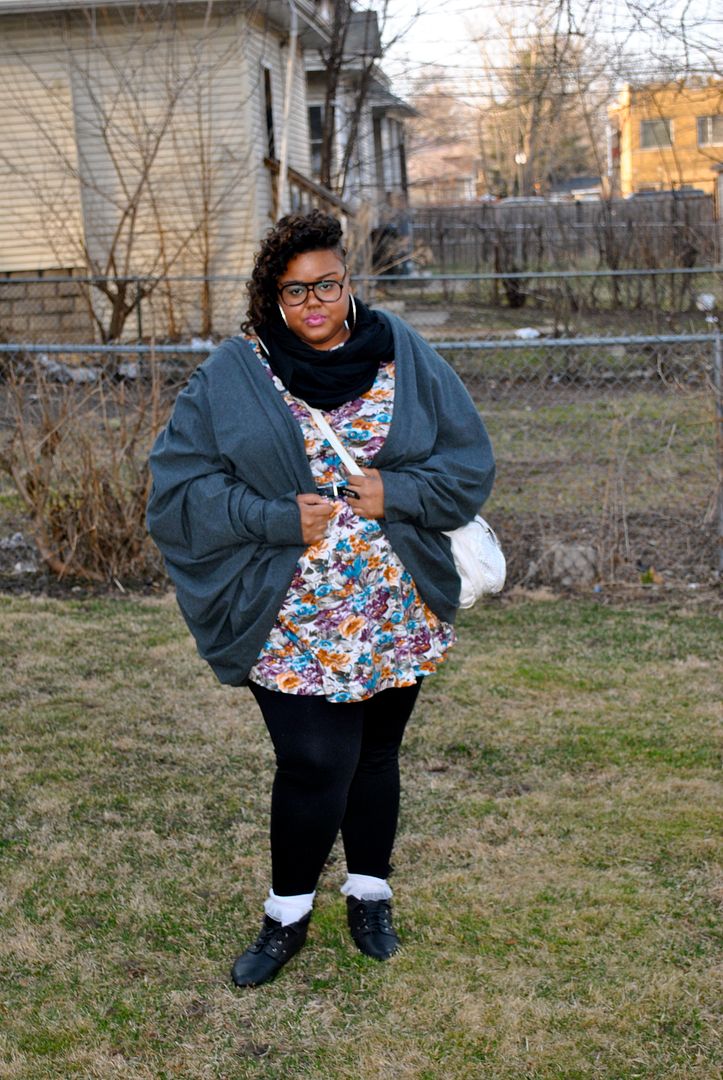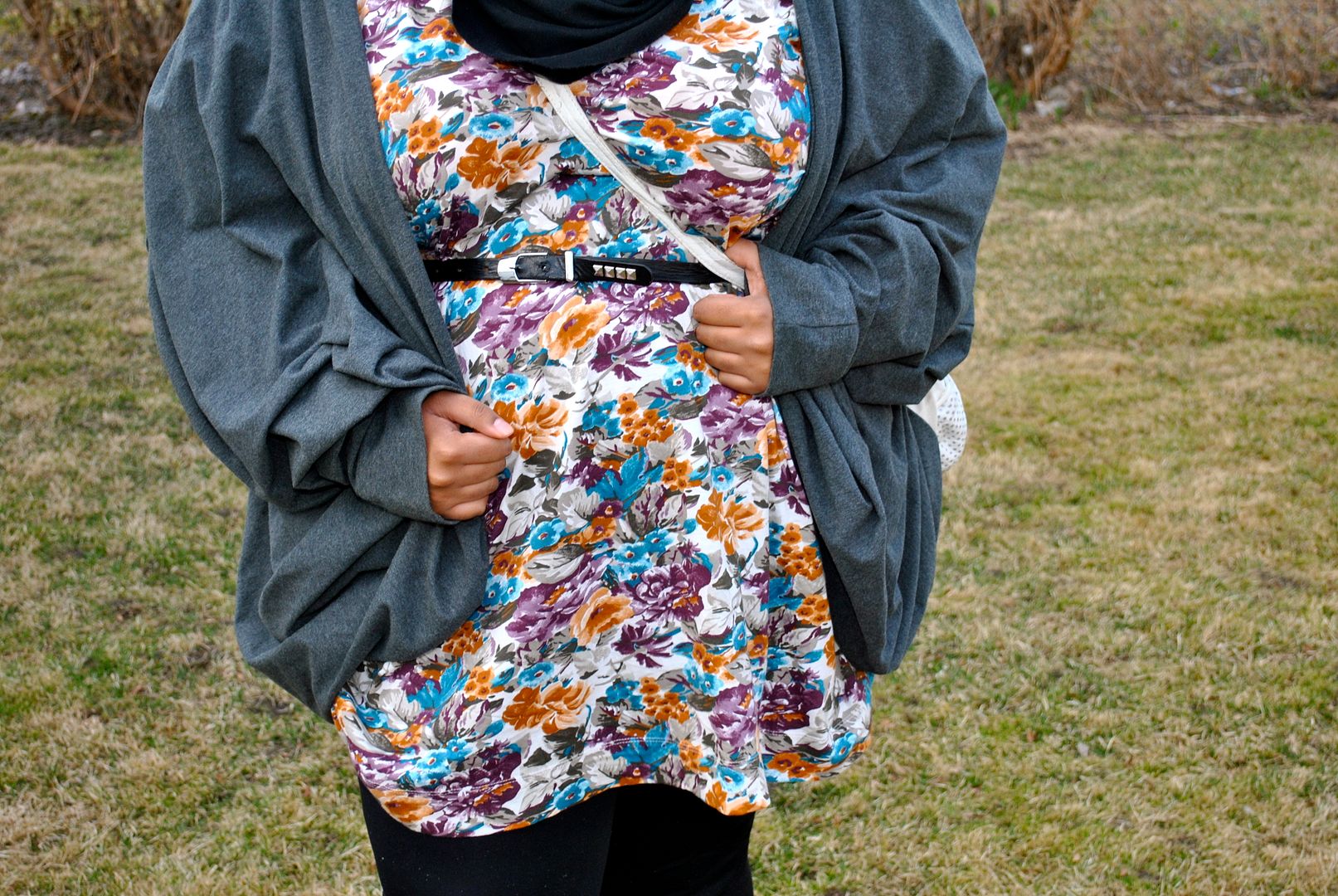 Below is the OOTD video for this outfit.
Outfit Stats:
Dress - H&M
Scarf, Socks - American Apparel
Cardigan - naKiMuli
Belt - Torrid
Leggings - Abby Z via Re/Dress NYC
Shoes - Evans
Bag - Vintage via naKiMuli