Hat: f21/Top:Courtesy of Simply Be/Pants:Torrid/Shoes:Dolce Vita for Target/Rings: Torrid, My grannies/Eaarings:Ebay/Lipstick:Home Girl by Kat Von D
Here is a super quick video outfit of the day from a while back that I forgot to post. Unfortunately I didn't take any pictures. My next outfit will have pictures though, so no worries.
Here is another photo from a few months ago that never officially lived on this blog and now it has a place. Yay!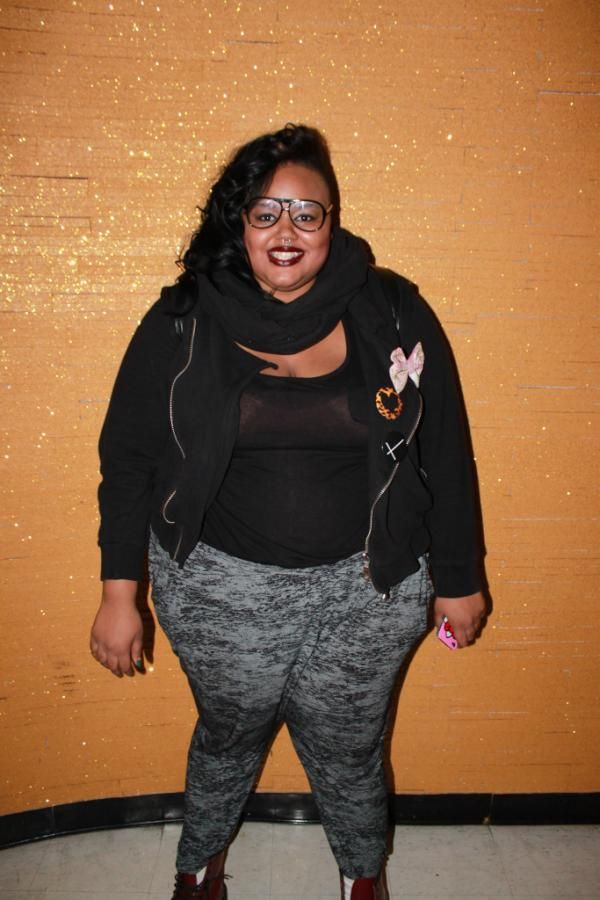 Top:Forever21/Jacket:Torrid/Pants:Evans/Shoes:Doc Marten/Scarf: American Apparel/ Brooches: Indie Goes Pop and nakMuli/My bra being noticeable: Courtesy the camera flash/Lipstick: Make Forever #48)
Finally, incase you haven't noticed the Instagram widget on the sidebar I have a Instagram. You can follow me @Tiffany104. I mostly post pictures of my face. Sometimes I post food. I don't promise masterpieces, but it's fun and a great way to stalk me when I'm not blogging.