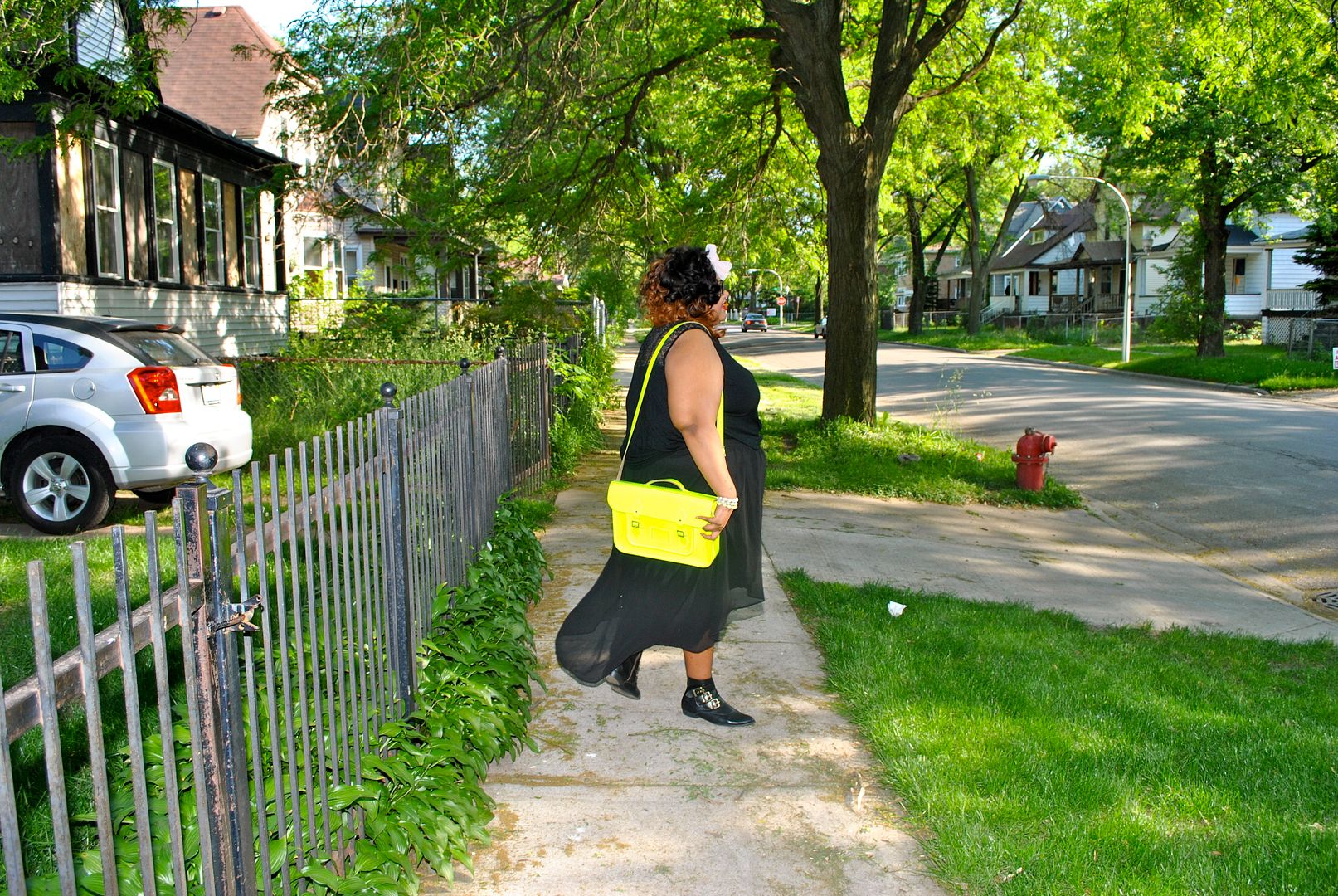 (Skirt/Top: Simply Be, Necklace: Regal Rose, Bracelets: Top Shop, Shoes: Dolce Vita via Target, Bag: Cambridge Satchel Company)
It was about 80 degrees in Chicago today so I decided to wear this high/low skirt and finally break out my cambridge satchel. I wore this to lunch and a movie with a friend of mine. I don't really like movies, but The Avengers was pretty cool.

In case you care, I changed my hair little by adding some brown to the bottom this time. From the front it almost gives a ombre like effect. For my weave girls it's Bobbi Boss Indi Remi in 1b on the top and 30 on the bottom.

Excuse the lighting in these photos. My attached flash was acting crazy and my face and arm looks really light in some photos.