Crop Top (sold out), Leggings (black sold out) - Gisela Ramirez/Necklace - ASOS/Creepers - UNIF Blazer - Salvation Army/Lipstick - Mac's Spirit
Technically it's still spring so true to form the weather in Chicago has been all over the place. That means wearing a crop top with a blazer is oddly appropriate.
I've worn this crop top outside before
and I always get a few looks, stares, and even some comments; but thats par for the course right? These pictures also mark the reunion of my favorite ootd collaborator
Jay
! He goes back to Georgia tomorrow, but I'm glad we got to take at least one set of outfit photos before he left. I haven't been happy with the last few outfits though I'll just chalk that up to never being happy with your own work.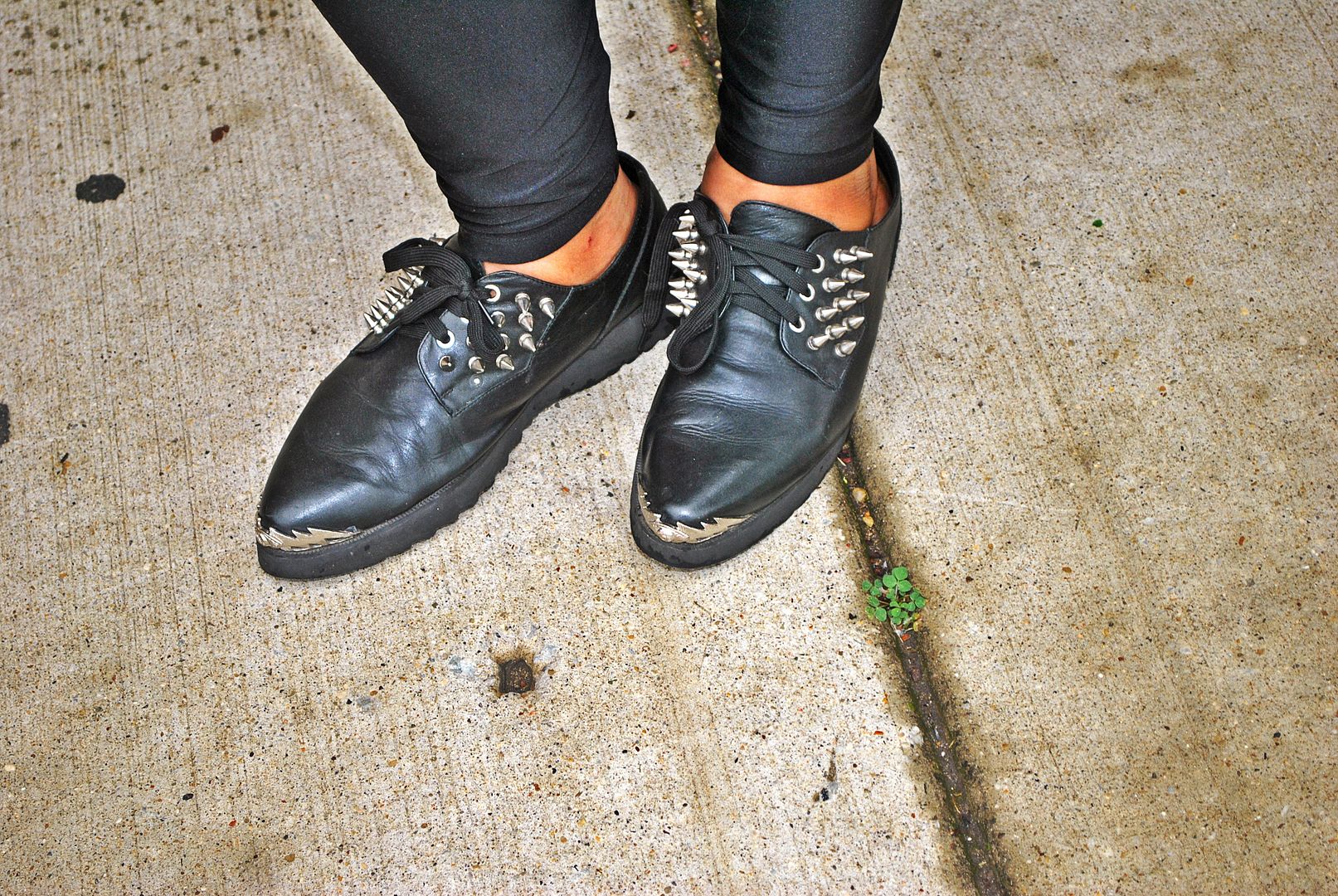 Also, I'll be a guest blogger at The Spring Into Summer Shopping & Styling Event hosted by In Her Glam. I'll be talking summer fashion so I hope to see you there! The event is free. RSVP
here
and get the full info
here
.